We help clients at every point in the growth journey
Whether you are a business owner just starting out or a full-time touring musician with a record deal, we have a product or service offering that is right for you. We offer full-service digital advertising, social media management, and content creation, as well as resources such as webinars, workbooks, and even 1:1 digital strategy coaching.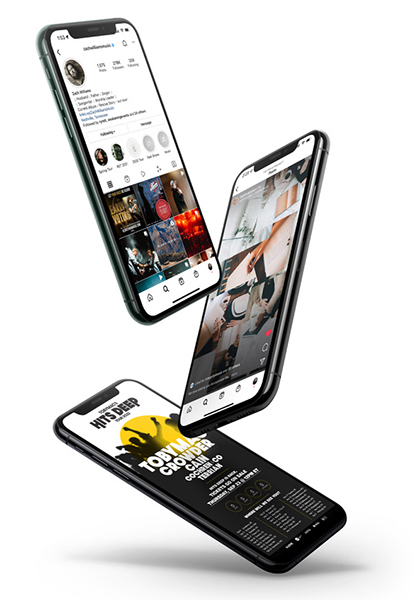 Digital Advertising
Wander Creative will help you create a strategic digital marketing plan and execute it. We'll guide you through all aspects of a campaign, from strategic planning and audience building to media buying and reporting.
Our tactics are proven, and our process is personal.
Social Media Management
Consistent content across all major social media platforms is critical to the long-term growth and strength of a brand. Wander Creative will help guide and manage your social media platforms to grow your brand.
When you work with us, you'll see results.
Email, SMS, & Messangers
Direct to consumer email, SMS, and messaging campaigns are powerful forms of spreading awareness and driving sales. Wander Creative specializes in high-impact one-o! blasts and automated messaging sequences that guide your subscribers through the buying journey.
Speak to your audience and grow your bottom line.
Content Creation
We'll help you creatively engage audiences with custom-created videos, photos, and graphic designs. Our team has helped brands create social media graphics, commercials, product packaging, brochures, presentations, landing pages, music videos and more.
Creativity is in our name; let us elevate your brand.
"We've had the pleasure of working with Wander Creative for a few years now. Their team is a great resource for consultation, development, and execution of digital marketing plans that have proven very effective in our effort to reach the masses both broad and targeted."